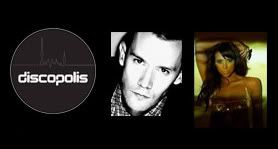 Endline:
December 21, 2009
Info, prizes & rules:
here
Price:
Free
Status:
Contest finished on 21-12-2009.
Search for this artist in Junodownload
(You need to send an email requesting the stems)
New remix contest by Discopolis Recordings. You have to remix the track "Bring Me Back" by Wez Clarke & Maxine Hardcastle. Good luck!
Here some details:
Discopolis Recordings are looking for the next remix sensation and to do so we're offering that person the chance to remix Hed Kandi favourite Wez Clarke's collaboration with Maxine Hardcastle, "Bringing Me Back", a beach house favourite with a luscious vocal and a laid back groove.

Anyone can enter, the remix can be in any genre and you can be as creative as you like!
Listen the original mix: