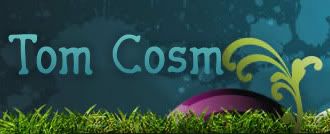 Tom Cosm has announced this weekend the winners of his "Batmas Smells" remix comp. All of them have win a Pro Membership to access to high quality tutorial videos, most recent live packs and more!
The first position was to Mr Bill, who win the lifetime membership:
Great tune!
The runners up are Bloop and Zach V, who win a 6 month Pro Membership:
Tom Cosm — Batman Smells (Bloop remix)
Tom Cosm — Batman Smells (Zach V remix)
Congratulations!
Read the full post on the Tom Cosm's website.