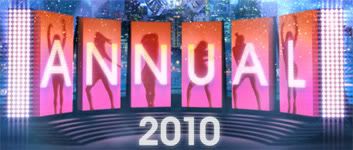 Endline:
January 31, 2010
Info, prizes & rules:
here
Price:
Free
Status:
Winner announced!
Search for this artist in Junodownload
Ministry of Sound is celebrating the release of "The Annual 2010″ and then have launched a remix contest trought mxp4.com. The track to remix is "Touch Me" by Tina More. Join now!
Here a sample of the details:
To celebrate the release of "The Annual 2010", Ministry of Sound is offering you the chance to remix one of their tracks, by giving you access to the Tina More single "Touch Me". Whether you're a producer, DJ and/or musician, this is your chance to make the track yours!

To get started, just enter your email address and you will receive all the parts for "Touch Me" from "The Annual 2010". When you are finished with your remix, come back and post it here – you and other fans can then vote on your favourite.

From the 5 most popular remixes, one winner will be selected by Ministry of Sound and receive a 1 Day Super Club DJ Experience with Ministry of Sound's DJ Academy at their world-famous club. The winner will also have their remix featured on Ministry of Sound's official site and newsletter – great exposure for aspiring producers!
Listen the original mix:

Get more info about the Ministry of Sound Remix Contest
Update: Winner announced!