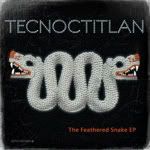 Endline:
April 18, 2010
Info, prizes & rules:
here
Price:
Free
Status:
Contest finished on 18-04-2010.
Search for this artist in Junodownload
(You need to register a forum account)
Tecnoctitlan is running a remix contest in association with Aztec Records. Remix the track "Closer" to be part of their upcoming single "Feathered Snake EP". Enter now!
Here is an extract of the details:
'CLOSER' TECNOCTITLAN REMIX COMPETITION IN ASSOCIATION WITH AZTEC RECORDS

On Tuesday 27th April, Tecnoctitlan will host their own EP Launch' party at Proud Galleries in Camden, London. Joining them on the night will be London electrodisco supremos Disco Damage, long term collaborator MORENO (Buzzin Fly, Atlantic Jaxx), and Ian Norbury from As One
To mark this special occasion, Tecnoctitlan & Milar Music have teamed up with seminal UK blog Electroqueer to give you the chance to remix TNTT's stellar forthcoming single 'Closer'.??Download the stems for 'Closer' in the Soundcloud player below, and submit your entry before Sunday April 18th for a unique prize. The winning remix will be part of the single EP package, serviced via Tecnoctitlan's official promotion team and mailing list, posted on
Listen the original mix:
Closer by tecnoctitlan
Contest link: http://soundcloud.com/tecnoctitlan/sets/closer-remix-stems