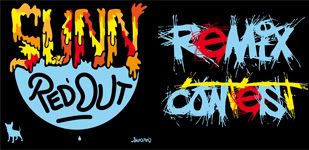 Endline:
April 07, 2010
Info, prizes & rules:
here
Price:
Free
Status:
Winners announced!
Search for this artist in Junodownload
17:44 Records id running remix contest celebrating the new release of Sunn. You have the chance to win a digital release remixing the track "Red Out". Good luck!
Here the details:
To celebrate the new release of brussels newcomer red'out, 17:44 Records is giving you the chance to remix his latest single 'sunn'.

The winners (chosen by 17:44 records & red'out) will receive the entire 17:44 records catalogue for free and their remix released on the label. All entries for the remix contest must be submitted before april 7th 2010 at 17:44 (gmt+1). Winning entries will be announced the following week on this page.

Your entry must be a 320kb/s mp3 file with your name in the title. Your submission must include a text file with your name, contact details and any other information that you feel is relevant to your submission. Add your files to a zip file and again clearly label it with your name. If your submission doesn't comply it will be rejected.

Send the download link of the final version of your remix (no demos or beta versions) using yousendit.com or similar to rmxcontest@1744records.com (one remix per person – only the first received remix will be listened – entries received after deadline will not be taken in consideration).
Listen the original mix:

Contest link: http://www.1744records.com/remix
Update: Winners announced!