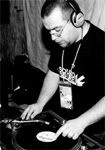 Endline:
March 07,2010
Info, prizes & rules:
here
Price:
Free
Status:
Canceled
Search for this artist in Junodownload
Sound Pressure organizes a new remix contest of two tracks from Dj Hexy: Olympia and Funkywagen. This is another chance to get released your tracks. Good luck!
Here the details:
Hi all,

Sound Pressure crew decidet to run a remix contest of two my tracks: "Olympia" and "Funkywagen". The best three remixes of each track will be released with original version on mp3 stores in the net through Sensitive Square Records.

The style or genre of remix is not restricted. We will hear them all.

Deadline is on 7th March 2010. So Good Luck!

Greetz
Listen the original mixes:
Dj Hexy — Olympia (Original Mix)

Dj Hexy — Funkywagen (Original Mix)

Contest link: http://blogs.myspace.com/index.cfm?fuseaction=blog.view&friendId=166936397&blogId=527262547
Thanks to Helly for the submit!