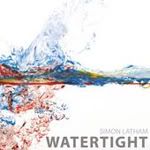 Endline:
January 31, 2010
Info, prizes & rules:
here
Price:
Free
Status:
Contest finished on 31-01-2010.
Search for this artist in Junodownload
Today I bring you an uncommon remix contest, organized by the English producer Simon Lathan. You have the chance to remix eleven tracks! The prize is a release… good luck!
Here the details:
Its your chance to choose a song from the Simon Latham album "watertight" and remix it
Send your links of your remix to: simon9191@iname.com
The best versions of each song will be released on "Airport Route" as a Watertight Remixed album due for release Feb 2010. If you want to download the album from download stores the links are at the bottom.
I do ask that if you download you add a comment on the bottom of the blog!!
Get Mixing !!
Listen the original tracks:

Thanks to Simon for the hit!