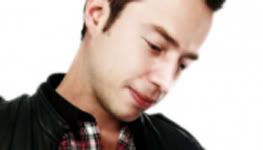 Endline:
February 22, 2010
Info, prizes & rules:
here
Price:
Free
Status:
Contest finished on 22-02-2010.
Search for this artist in Junodownload
Trance Energy presents another Sander Van Doorn's Remix Contest! This time you have the chhance to remix his upcoming track "Renegade", which will be released on Spinnin Records. Enter now!
Here the details:
f you are an aspiring producer and have always dreamt of a musical career, this is your chance. You can download the 'Renegade' elements package, provided by Sander van Doorn, here.

Send your track in before 22 February to remix@trance-energy.com, for your chance to win two tickets for Trance Energy, a meet and greet with Sander and not to forget: an official release on the B side of the 'Renegade' vinyl record. Sander van Doorn will select the winner personally. Remember to clearly include your full name and contact details when sending in your track.

'Renegade', released on Spinnin Records, will be released on 22 March. The track will be available through Dance-Tunes.com and several other download portals.
Listen the original mix: