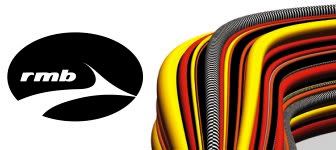 Endline:
January 31, 2010
Info, prizes & rules:
here
Price:
free/register needed
Status:
Contest finished on 31-01-2010.
Search for this artist in Junodownload
(You need to register a forum account)
New remix contest by FOEM. Remix the track "Deep Down Below" by the German band rmb and win a release on Silver Recordings. Good luck everyone!
Here some details:
Band
:
rmb from Düsseldorf, Germany
Label
:
Silver Recordings (exclusive label of Various Music Recordings GmbH)
from Düsseldorf, Germany
Distributor
:
Finetunes
Website
:
Various.de
Disco
:
Discogs
References
:
Universal Music, RCA, Motor Music/Urban, Polystar, Polydor, Low Spirit, Zeitgeist, Ariola, Sony Music Media, Virgin, Columbia, Warner and many more.
Greatest hits
:
rmb – Spring
rmb – Reality
rmb – Redemption
Track
:
rmb – Deep Down Below (check it via the FOEM forum)
Vocals
:
Sung by Christina Lux, German singer and  songwriter
History
:
The track has been released in 2001 in Germany, Austria, Switzerland, UK, Be Ne Lux, France, USA, Australia, Japan, Finland, Sweden, Denmark,
Hungary, Poland, Romania, U.A.E, Colombia, Venezuela, Argentina, Mexiko, Croatia, Italy, TchechRep, South Korea, Singapur, Thailand, Kanada, South Africa. In 2001 & 2003 Universal Music released several remix packages. DDB Remixes are still played by many Djs like Paul v Dyk and many more. The video has been directed by famous director Martin Weisz, and was shot in Los Angeles in December 2000.
What to do
:
Remix the track. 2 remixes per artist is maximum
Style
:
Feel free to do your very personal interpretation of the original track.
Prizes
:
At least one digital release via Silver Recordings
Listen the original mix:
FOEM doesn't want external links