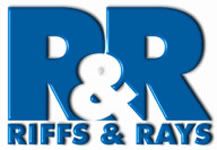 Endline:
March 31, 2010
Info, prizes & rules:
here
Price:
Free
Status:
Contest finished on 31-03-2010.
Search for this artists in Junodownload
New remix contest by the producers Riffs & Rays. Remix the House track "Love Shapes Passion" and get your music featured  on Eurosolution, Europe's number one music distribution. Enter now!
Here the details:
Ever had a great track in your collection but felt that you could do better than some of the mixes on the final CD?
Ever wanted to have your remix featured on a promo package but not sure how?
Well now's your chance to do it…

Top 10 Producers & Club Connoisseurs, Riffs & Rays have uploaded the parts of their new single Love Shapes Passion for you to remix. It features the vocal talents of the amazing Chenai (Bounce/X Factor Finalist).

To enter and show off your remix and production skills, simply download the Remix Kit and do a remix. Any approach and style will be accepted. We will check out ALL entries. None will be ignored.
The winners will be chosen by Riffs & Rays and Chenai and will be featured and fully credited on the official promo release via Eurosolution – Europe's number one music distribution and marketing company.
And who knows – It could lead on to bigger things too.
Good luck & happy remixing!

Phil Pendlebury, Dave Dennison – Riffs & Rays
Listen the original mix:

Contest link: http://www.riffsandrays.com/remixcomp/