Bulletproof Hip Hop Grooves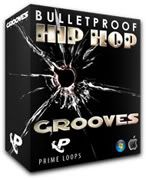 Bulletproof Hip Hop Grooves is a selection of twenty loop kits from 87-100bpm, constructed for hiphop and RnB prodcers of all levels.
The kits are separated into bass, drums, keys, strings, and a full mix is provided for those who like to loop straight out of the box.
Labelled by musical key, producers have endless possibilities for inspiration and combination, with everything mastered to commercial standard, ready to drop live or in the studio.
Chek out the sample demo:

More info: http://www.primeloops.com/loops-samples/product/bulletproof-hip-hop-grooves~111/
Secret Lab: Club Mix Insanity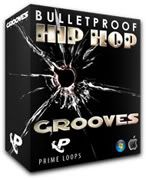 Prime Loops is proud to present Secret Lab: Club Mix Insanity, featuring a darkly experimental compilation of 290+ heavily processed electro house loops and oneshots inspired by a hidden cold war bunker in the former Soviet Union, engineered by Eastern European producer and sound designer Art G.
The producer's private sample library has been twisted and processed with Reaktor, Cycling74 and TC Powercore, updating the unique atmosphere of cold war synthesis, ready for use in today's deep and dark techno, house, minimal, electro and glitchy genres.
Here the demo:

More info: http://www.primeloops.com/loops-samples/product/secret-lab-club-mix-insanity%7E109/
Fidget vs Electro Grooves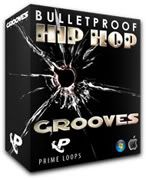 Fidget Vs Electro Grooves is a comprehensive collection of more than 150 electro flavoured fidget house grooves, arranged over 11 construction kits at 130bpm. Each kit can be broken down into more than ten separate drum, fx, synth, bass and percussion tracks, for flexible integration with any project.
Featuring classic hardware synths such as the Roland JV2080, Nord Lead, MoPho, Access Virus, Korg Prophecy, and high-end soft synths such as Vanguard, Predator and Albino, all processed with Pro Tools
TDM and a TL Audio Ivory valve compressor for heavy results every time.
Check out the audio demo to get a feel for the pack.

More info: http://primeloops.com/loops-samples/product/fidget-vs-electro-grooves~102/