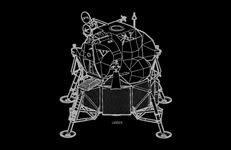 Endline:
January 31, 2010
Info, prizes & rules:
here
Price:
Free
Status:
Contest finished on 31-01-2010.
Search for this artist in Junodownload
(You need to register a forum account)
New remix contest by Undergroundelectrics. The track to remix is "Lander" by Posthuman. Good luck!
Here some details:
Posthuman: Lander Remix Competition

1st prize: £50 record shop voucher
2nd prize: £25 record shop voucher
3rd prize: £10 record shop voucher

Winning entries, as chosen by Posthuman, will feature on a limited edition compilation CD & download release.

Remix parts (zip) here
Original track (low quality mp3) here

Entries must be emailed as mp3 (max file size 10 meg) to remix@posthumanmusic.com
Deadline is January 31st 2010
Winners will be then asked to provide a 24bit .wav with -6db headroom
Original track is 130bpm
Listen the original mix:

Thanks to www.posthumanmusic.com for the info!