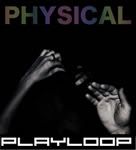 Endline:
January 02, 2009
Info, prizes & rules:
here
Price:
Free/Register Needed
Status:
Contest finished on 02-01-2010.
Search for this artist in Junodownload
(You need to sign up to the contest)
New remix contest by Playloop Records. You have the chance to remix one track from the album "Physical" by The Model and win a release to be promoted in WMC March 2010! The most popular song will be selected.
Here some details:
Hey DJs, Producers & Remixers,
Playloop will be launching a remix contest in a few days for our artist THE MODEL.

The contest will be based on songs chosen from the album by fan remixers.

The favorite so far is "I Won't Be Hanging Out Anymore"

Here are the quick details:
1. Playloop is interested in deep house, dubstep, electro, house, tech-house and techno remixes
2. Submission deadline is Jan 2nd, 2010
3. Release Date of the Remix EP – Focused promo and press push for WMC March 2010
4. Stores – Beatport, iTunes, Juno, Dance Tracks Digital, Amazon and tons more
5. Some remixes will be included on Playloop film, TV, AD and video game reels
Listen the album's tracks: