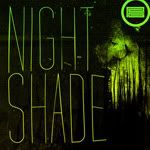 Endline:
April 13, 2010
Info, prizes & rules:
here
Price:
Free
Status:
Contest finished on 13-04-2010.
Search for this artist in Junodownload
To celebrate the release of "Night Shade EP" from Panther God, Cirtuitree Records is runnning a remix contest for the electronic track "CNTRLR" bringing the opportunity to get released on the label. Good luck guys!
Here is an extract of the details:
Hey friends!  We are very excited about our next release by Panther God titled Nightshade.  It has been getting some amazing reviews including one from Caural in which he describes it as "like Boards of Canada, but in Space."

To celebrate the release of the ep we are having a remix contest.  The top entries will be selected for release on the Nightshade Remix ep, due out later this year.  Winners will have their music featured on this blog along with their bio and links to other projects.

[...]

For more info about the album or to stream/purchase it, visit the Nightshade bandcamp page.

Due date: April 13th! Send entries to: panthergod13@gmail.com

Happy Remixing!
Listen the original mix:

Contest link: http://blog.circuitreerecords.com/2010/03/panther-gods-nightshade-ep-remix.html