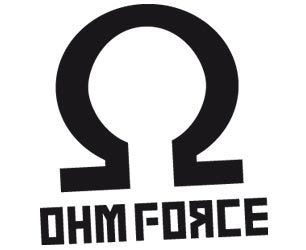 Great news for this web today, Ohmforce has revealed the winners of their latest remix competition, the Dereck Howell "Stride" Remix Contest.
After several days of hard work, my friend and godfather of FindRemix David Granha, reaches the 3rd place of the competition and will be released on the Dereck's label, Master Lux Co! He is a very talented producer (what can I say?), has in fact been remixed by the Slovenian Umek, and some years ago also won the Danny Tennaglia's "Dibiza, Bring the Drums Back" organized by Deejay Magazine Spain. This is another amazing step in his career. Congratulations and good luck friend!
After these praises, I would not underestimate the rest of the winners, so let's see the full list:
First Winner: N.W.D.K (Poland)
DEREK HOWELL "STRIDE" (N.W.D.K. remix) by N.W.D.K.
2nd place: Peter Martin (USA)
DHOWELL-STRIDE(PMARTIN RMX) by Peter Martin
3rd place: David Granha (Spain)
Derek Howell – Stride (David Granha remix) by NHETE
Ohm Force's "Honorable Mention" award: Sturphy (USA)
Derek Howell – "Stride (Life On Planet Discohm Remix)" by Sturphy (USA) [02-24-2010] by Sturphy
Congratulations for all of them!
Read the full post on the Ohmforce's blog.