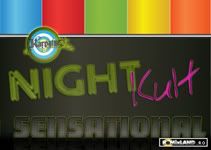 Endline:
February 28, 2010
Info, prizes & rules:
here
Price:
Free/Register needed
Status:
Winners announced!
Search for this artist in Junodownload
(You need to register a forum account)
Romixland continue running another remix contest, this time the track to be remixed is "Sensational" from Night Kult. Another chance to got your tracks in the main digital stores and get a contract!
Here the details:
The best remixes will be  featured on a release alongside the original track  and remixes already commissioned . The winning remixes will be mastered and also receive the remix contract and future opportunities to work with Karpatik  Records.
Remixers will receive 50% of the royalties earned from the remix.

Night Kult – Sensational [Remixes]

The digital release will be available on the  world's finest digital retailers

Step 1 :

Download the parts
You must register to be able to download. .Sign Up your free Romixland  Artist Account to Download the parts .

Step 2 :

Step 3

Upload your remix until    20/02/2010 to your ROMIXLAND profile

All remixes will be available for public audition and voting starting 21/02/2010

Step 4 :

Voting time! Everybody can vote for the best remix on www.romixlad.ro from February 21th 2010 untill February 28th 2010