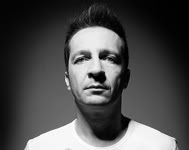 Endline:
September 04, 2010
Info, prizes & rules:
here
Price:
Free/Register needed
Status:
Contest finished on 04-09-2010.
Search for this artist in Junodownload
(You need to register a FOEM forum account)
This is your chance to remix Mauro Picotto, one of the best techno producers! The track to be remixed is Arrival from his new album 2010. Win a release on Alchemy Records and a Soundcloud Pro account!
Here some extracted details:
Come Together @ Space Ibiza – a brand new club night and the Ibiza remix contest series of the year!

Ibiza is the global spot for electronic dance music. A tiny island that lures clubbers from all walks of life and from all over the world. Come Together is a celebration of this like-minded community of cultures, merging the finest elements of sound, video and lighting. Join us for an eclectic and explosive music experience inspired by the energy on the dancefloor and the creativity of the DJs. Put Come Together on your radar this summer – the place to get lost in stunning sounds and magical energy. Made possible by the unique audiovisual possibilities offered by Space Ibiza. Enter your coordinates now!

For the truly dedicated, Come Together is a platform for showing off your own remix style.

[...]

Mauro Picotto 'Come Together' Remix Contest

Mauro will be DJing at Come Together @ Space Ibiza. He now offers you the new track 'Arrival' to remix.

The facts:

Track
:
Mauro Picotto – Arrival
From his new album '2010'
Check out the track on the FOEM forum
What's up?
:
Remix the track. One remix per artist only.
Style
:
Push the boundaries, get creative, show us what you've got!
We want to see YOUR style.
Prizes
:
The winning entry will be released by Alchemy Records
The winner also receives a yearly Pro Account on Soundcloud
Runners up will receive yearly Lite Accounts on Soundcloud
Schedule
:
June 5th to September 4th, 2010
This remix contest is made in friendly partnership with Germany's
best magazine for music producers:
Listen the original mix:
Arrival by Mauro Picotto
Contest link: http://foem.info/index.php?option=com_content&task=view&id=355&Itemid=97