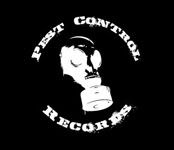 Endline:
No specific endline
January 31, 2010
Info, prizes & rules:
here
Price:
Free
Status:
Contest finished on 31-01-2010.
Search for this artist in Junodownload
New remix contest by Pest Control Records and Radio Magnetic. Remix the track "Plug Jamming" and win digital release. As always…Good luck!!
Here the details:
We're pleased to welcome back those pesky Pest Control boys onto Radio Magnetic. They'll be bringing their show back on a fortnightly basis with their brand new balance of banter and bangers. Techno, acid, Italo and the like will be the order of the fortnight.
Before the first show's up on the site we'd like to offer you the chance to remix a track on Pest Control Records.  Marcus Rafferty's digital EP, was released yesterday and Pest Control are offering you the chance to remix the monster that is Plug Jamming. The winner of this remix competition will have their remix released digitally in early 2010 on the label.

A true sleeping giant, artistic genius and without doubt the gentleman of Pest Control. Marcus is the type of guy to hoover, polish and tidy up the room and make your mum a lovely cup of tea after all your mates have been thinking impure thoughts about her and things…

You can stream Marcus' original recording here (scroll to the bottom of the page to the soundcloud link) and also download the individual parts to create your very own re-interpretation of this fine tune. Keep the bit rates of submissions to 260 kbps or less please – the winner will have a higher quality mp3 when it's released of course.

The Pest Control team and all at Radio Magnetic are really looking forward to hearing your efforts. Good luck.
Listen the original mix:
Marcus Rafferty – Plug Jamming by Pest Control Records