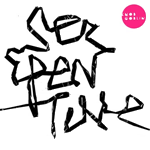 Endline:
June 15, 2010
Info, prizes & rules:
here
Price:
Free
Status:
Winners announced!
Search for this artist in Junodownload
(You need to register a forum account)
After succesfull Panther God remix contest, Circuitree Records has decided to start a new one. This time you have to remix Serpentine by Knobgoblin to win a release.
Here the details:
Knobgoblin is a somewhat secretive dude. He doesn't really do the email thing, and would be hard pressed to tell you about some of his achievements, including building the custom analog synth cases for Trent Reznor, working with Plan B, and creating his own breed of futuristic bass music.

If we called it Dubstep, we'd probably give you the wrong impression; however; his debut ep on Circuitree, titled Serpentine is heavy on bass wobble, huge kicks, and razor sharp textures, including snippets of processed sitars and what might sound like synthesized tambouras. It's cinematic, while capable of sparking ecstatic frenzies on the dance floor, with enough sub bass to blow a club's woofers. So strap in, strap on those limiters, and hang tight.

We are celebrating the release of Serpentine with a remix contest, for the track "Ghost's."

[...]
Listen the original mix:

Contest link: http://blog.circuitreerecords.com/2010/05/knobgoblin-remix-contest_06.html
Update: Winners announced!
* Thanks to Paul for the info!