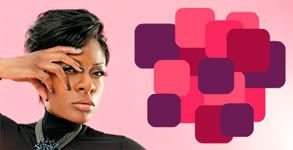 Endline:
December 20, 2009
Info, prizes & rules:
here
Price:
free/register needed
Status:
Contest finished on 20-12-2009.
Search for this artist in Junodownload
(The contest is open to Canadians Residents only)
New remix contest by MXP4. This time you have the chance to remix Jully Black's track "Running" and win $500 (CA) and some mentions. Good luck!
Here the details:
ully Black is offering you the chance to engage artistically by giving you access to her music and allowing you to reinterpret it with complete freedom. Whether you are a singer, producer, DJ, or all the above, make this track yours. All you have to do is enter your email address and you will receive all the stems for Running the new single from Jully Black's upcoming album The Black Book (Available Nov. 23)When you are finished with your reinterpretation, post it here. You and other fans can then vote on your favourite. The winner will be selected by you, the fans. The winner, along with 2 runners up will have there remix posted on the MXP4 Running widget along with Jully's official site and Myspace. The winner will also receive $500 (CA) in cash to put towards their future musical endeavours, along with a Jully Black Prize pack.

The contest will run from October 20th to December 14, 2009. Winners will be announced on June 18. Official contest rules here

The contest is open to Canadian Residents only
Listen the original mix: