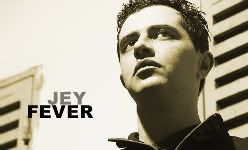 Endline:
June 22, 2010
Info, prizes & rules:
here
Price:
Free
Status:
Contest finished on 22-06-2010.
Search for this artist in Junodownload
Ak Tek Records has started a new remix contest. The track to be remixed is Weight by Jey Fever. Best remixes will be included in the release. Good luck!
Here the details:
Original:
http://www.aktekrecords.com/contest/Jey_Fever-Weight.mp3

Remix Pack:
http://www.aktekrecords.com/contest/JFW120BPM.zip

Prizes: Best remixes will be included in the release.
Genres: Techno, Minimal Techno, Tech House, Progressive House.
Schedule: The remixes accepted till 22/06/2010.
Jury: Jey Fever, AK Tek Records.

Best Regards
AK Tek Records Team
Listen the original mix:

Contest link: http://www.facebook.com/note.php?note_id=403310938943