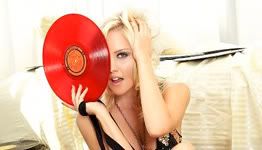 Endline:
December 14, 2009
Info, prizes & rules:
here
Price:
Free
Status:
Contest finished on 14-12-2009.
Search for this artist in Junodownload
New remix contest by Bigstereo. This time you have the chance to remix "Standing Up For the Lonely" by the pop artist Jessie Malakouti. You could win a digital release and software from Ableton!
Here the details:
BIGSTEREO is proud to host a new remix contest for rising pop star Jessie Malakouti's "Standing Up For the Lonely" — while the original is a wee bit more "pop" than our normal fodder, we think there is a ton of potential for some amazing remixes to come out of this, especially given the talent of our readers.

The prize pack? The winner's remix will be included on the digital single release and will also receive software from Ableton!

Deadline? Send your completed remix to bigstereoremixcontest@gmail.com by December 14th.
Listen the original mix:
Check her Myspace for listening