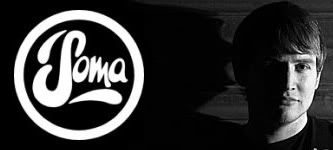 Endline:
February 28, 2010
Info, prizes & rules:
here
Price:
Free/Register needed
Status:
Winners announced!
Search for this artist in Junodownload
(You need to register a FOEM forum account)
New remix contest by FOEM and Soma Records. This time you have the opportunity to remix the track "69″ by the English producer Harvey McKay. Good luck!
Some words about the artist:
Harvey McKay Biography 2009

Harvey McKay is part of a new school of artists to come out from Glasgow's thriving underground club-scene. Harvey was first picked up by the Glasgow label Artificial Silence; this was swiftly followed by being signed to infamous label Perc Trax. The track Mono was quickly picked up and supported by Speedy J amongst many others.

Soon there were major players fighting to sign the well known 69 track, this eventually lead to Harvey signing a two album, six single deal with one of the worlds best electronic labels, Soma Quality Recordings.

Since then his career has gone from strength to strength, gaining support from major artists like Stephan Bozin, Laurent Garnier, Richie Hawtin, Michael Mayer, Luke Slater, Slam, and Green Velvet. Harvey has also been busy remixing some of the best artists and labels from the likes of Gary Beck, Minus, Mihilas Safras, Material Series, Angel Alanis, Klientele and loads more.

Harvey has been busy performing his excellent DJ and live sets at festivals and parties all over the world. Just back from a tour of the US, Harvey performed at the Decibel Festival (Seattle) and has also recently played at the Nuit Blanche Festival in Brussels to a crowd of thousands.
Listen the original mix:

Thanks to Philip for the hit!
Update: Winners announced!
Remember subscribing to get updates via RSS Channel, Mail subscription or follow FindRemix on Twitter!