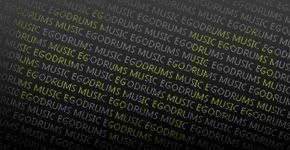 Endline:
February 17, 2010
Info, prizes & rules:
here
Price:
Free
Status:
Contest finished on 17-02-2010.
Search for this artist in Junodownload
The German artists EgoDrums are running a remix contest offering the opportunity to remix their track "Rush". The winning tracks will be released and promoted by Crunk Zone Records.
Here the details:
Egodrums starts a remixcontest to their new single "Rush" which will be released on spring 2010.

Price

Egodrums will choose two to four remixes of all submitted remixes. The winning tracks will released and promoted by crunk zone records.

Rules / Informations

The remixparts stays the property of crunk zone records. It is not allowed to use this in other productions outside of this contest
You can also use other samples in your remix, assumed you have the permission to use this samples
You can promote your remix on i.e. myspace etc. But is not allowed to use your remix in a commercial release or something like that
You must name your remix like: Egodrums — Rush (YOURNAME Remix)

Send your Remix

The deadline is the 17th february 2010 at 11:59 pm. Upload your track to a free filesharer like http://zippyshare.com/ as a mp3-file (320 kbit/s) and send the downloadlink to remix@egodrums.de. Note that we need the original WAVE-file from your remix when we decide us for your remix.
Listen the original mix:

Contest link: http://egodrums.de/remix/