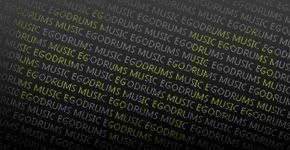 Endline:
August 31, 2010
Info, prizes & rules:
here
Price:
Free
Status:
Contest finished on 31-08-2010.
Search for this artist in Junodownload
EgoDrums is running a new remix contest of his track I Was Drunk. Best remixes will be released on Crunk Zone Records. Good luck!
Here the details:
Original Track:

The original track can be heared here: http://soundcloud.com/egodrums/egodrums-i-was-drunk-original-mix-preview

Price:

Egodrums & Crunk Zone Records choose the best remixes (1-3 winners possible). The winning remixes will promoted & released by CrunkXone records on the "I Was Drunk"-Release together with the original track.

[...]Your Remix:

If you are done, name your mp3-file (320 kbit) like this scheme: "Egodrums – I Was Drunk (YOURNAME Remix)" and upload this to your favorite filehoster (like zippyshare.com). Send the downloadlink to: remix@egodrums.de

The deadline is the 31th august 2010. The winner will be announced on 3rd september.
Contest link: http://www.facebook.com/pages/EgoDrumsMusic/136908256348922?v=app_7146470109