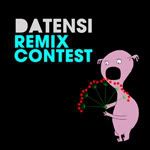 Endline:
January 31, 2010
Info, prizes & rules:
here
Price:
Free
Status:
Winners announced!
New remix contest by Electrotribe. You have three tracks ("Umbel", "Warp" & "Container 47″) by Datensi to remix and win a digital release. Good luck!
Here the details:
Dear friends djs & producers!2009 is coming to it s end and we are happy to give you a new opportunity to get involved in elektrotribe!
This is your chance to put your hands on the amazing debut album of Datensi!
The remix contest is based on 3 songs of Datensi´s debut album.
Umbel, Warp & Container 47


The 3 best versions of each song will be released in February 2010 on Datensi Remix Album!
You can submit your remix up to the 31st January 2010!

Good luck & Have a great time remixing!
Listen the original mixes:
Umbel:

Warp:

Container 47:

Contest Link: http://elektrotribe.com/v3/?p=2316