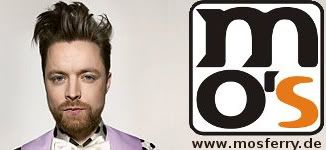 Endline:
May 31, 2010
Info, prizes & rules:
here
Price:
Free/Register needed
Status:
Contest finished on 31-05-2010.
Search for this artist in Junodownload
(You need to register a forum account)
As we have come, FOEM has started a new remix contest, and this time the featured artist is the German Dapayk. The track to be remixed is a Techno, Minimal, House track called "How Low". The winner will get released on Mo's Ferry Productions.
Here the details:
Artist
:
Dapayk from Berlin, Germany
Label
Mo's Ferry Prod. from Berlin, Germany
Distributor
:
Word and Sound
Websites
:
Dapayk
Mo's Ferry
Discos
:
Dapayk
Mo's Ferry
Bio
:
click
Interview
:
click
Track
:
Dapayk — How Low (get the track on the FOEM forum)
Wussup
:
Remix the track. 2 remixes per artist is maximum
Style
:
Techno, Minimal, House, Breakbeat and related
Prizes
:
At least one FOEM remix will be released on Mo's Ferry Prod.
Schedule
:
March 1 to May 31, 2010 (3 full months)
Material
:
Get the samples and MIDI files on the FOEM forum
Jury
:
Dapayk & Mo's Ferry
Submit
:
Upload your remixes to the FOEM forum
Notes
:
Don't send your tracks directly to the artist or the label
Do your very own style
Take your time to remix, remember, a winning track takes time
Master your track but keep a raw version so Mo can master it
No legal recourse. The judges' decisions are final
Have fun creating something which also makes the bad girls wanna dance
Listen the original mix:
http:vh//www.youtube.com/watch?v=YC8N0Yv3jUQ
Contest link: http://foem.info/index.php?option=com_content&task=view&id=342&Itemid=97