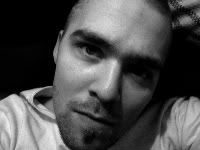 Endline:
August 20, 2010
Info, prizes & rules:
here
Price:
Free
Status:
Contest finished on 20-08-2010.
Search for this artist in Junodownload
Win a digital release on Spotify and all the major Digital stores remixing Last Train Out by Club Solution. Good luck!
Here some details:
Club Solution is having a Remix contest with their unreleased track "Last Train Out".
The prize is getting your remix on our release which is going out on Spotify
and all the major Digital stores on the web.

Rules of Remix contest,

The Contest is open to everyone.
No purchase is necessary.
Samples and material used in remixes must not violate any laws or third party rights.
All remixes will be property of BtB & Jansson Productions and Club Solution.
You must name your remix in the following style: Club Solution – Last Train Out (Your Remix Name).
Commercial use of your remixes is disallowed. You can still use your remix to promote yourself and post it on MySpace for example as long as the remix is named "Club Solution – Last Train Out (Your Remix Name)".
Chances of winning depend on the number of qualified Contest entrants.
If you win, you have to provide us with your remix in WAV-format (un-mastered).

Deadlines,

Start date: June 13, 2010
End date: August 20, 2010

[...]

Judges

Producers, BtB & Jansson together with the vocalist "Jesper Lindbergh" will pick the best remixes.
Peoples votes, all remixes will be posted on a community (for example, YouTube) August 01, 2010. The remix which got the best votes at the end of August will also get a place on the release!
Listen the original mix:

Contest link: http://www.janssonmusic.com/index.php?option=com_content&view=article&id=12&Itemid=9