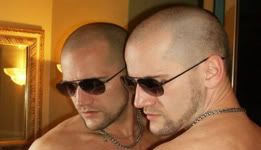 Endline:
January 23, 2009
Info, prizes & rules:
here
Price:
Free
Status:
Contest finished on 23-01-2010.
Search for this artist in Junodownload
(You need to send an email to request the stems)
Clint Crisher is running a remix contest offering the chance to release a special CD mix with the best remixes of the track "Terrific Distraction".
Here the details:
The songs of Los Angeles based Clint Crisher blend vocals and electronic riffs in a pop/rock style. Last year Clint Crisher asked you to remix his tracks "Run Baby Run" and "Foreplay" – you now have the chance to remix another of Clint's dance rock-a-palooza songs.

"Terrific Distraction" is the title track from his 15 song album "Terrific Distraction" which was released in the summer of 2007 and delivered two successful singles. "Terrific Distraction" comes with Clint Crisher signature sound based on well-crafted lyrics wrapped around crisply textured vocals that reflect his rockstar ways

If you think you can translate "Terrific Distraction" to the dance floor then go get the acapellas – just drop Clint a note! Same as he did for "Run Baby Run" and "Foreplay", Clint will release a special remix CD with the best "Terrific Distraction" remixes.

Remix entries will be accepted till January 23, 2010. All types of mixes are welcome and will be considered. Make sure yours is hard to ignore and sent it to Clint by e-mail. Think crowded dance floors and who knows your remix might end up on the CD. Don't hesitate to contact him if you have any questions!

His mailbox is waiting!
Listen the original mix:
Not yet…sorry